Last Updated on 21/05/2023 by mwillerich
With Japan now fully open to international travel, you may be planning your first-ever trip there soon.  If so, you might be wondering which one of the Japan Rail passes (JR Pass) you should get. Travelling by train is the best way to explore the country and with spacious, clean, fast and reliable trains, why choose another option? 
Luckily with the JR Pass, you travel from city to city while saving money, however, there are situations where the pass might not be the right thing for you. I took the JR Pass for my first-ever trip to Japan, however on my last trip (before Covid 19) I did not. In this guide, we will be covering all the information about the different Japan rail passes as well as alternatives to help you decide the best solution for your trip.
What is the Japan Rail Pass and why should you get it?
If you are planning a trip to Japan for the time, you would not only stay in the capital, Tokyo. If so, this is when the Japan Rail Pass (JR Pass) comes in handy.
The Japan rail passes are railcards allowing international tourists unlimited use of the trains, buses and ferries of the Japan Railways network. This includes six railway companies (JR Central, JR East, JR West, JR Kyushu, JR Shikoku, JR Hokkaido) serving the entire island, the famous Shinkansen bullet trains (新幹線) as well as the Narita Express! 
The pass is the perfect solution for people wanting to explore as many cities and regions of Japan as possible. The JR Pass has its limitations (we will come to those), but they are minimal, and the pass still is the best option to explore exciting places on the archipelago.
How long is the JR Pass Valid For?
When booking your pass, you will be offered three types of durations: 7, 14 or 21 days. Depending on your itinerary and needs, you will choose the one that suits your travel style.
The validity period of the pass only starts from the day you use it first. So, you don't need to get the pass for the entire duration of your trip.
For example, if you are in Japan for three weeks and plan to be in Tokyo and surrounding cities, then you can opt for a 14 days pass rather than the 21 days. You can then save money by limiting the period of use of the pass.
Who can benefit from the JR Pass?
Japan Rail Pass is only available to foreign tourists travelling to Japan on a tourist visa and staying at most 90 days. You must have the "Temporary Visitor" stamp on your passport.
If you are Japanese, you will only be eligible if you have a non-resident status in Japan and have been living outside Japan for ten years.
You will not be eligible if you hold a "working visa" since the pass is only designed for tourists for sightseeing purposes.
What are the different types of Japan Rail Passes and how much does the JR Pass cost?
The cost of the Japan Rail Pass will depend on the type of pass you are purchasing. The price will vary differently on three factors:
Adult pass or child pass
Standard pass or green card
Validity: 7, 14 or 21 consecutive days
Japan Rail Pass doesn't offer discounts for senior travellers. However, children between 6 to 11 years old get a 50% discount on the adult price. Children under six years old travel for free, provided they travel with an adult pass holder.
If you purchase your pass from an authorised agent outside of Japan, you will incur the following:
These prices are accurate at the time of writing.
| | | | | |
| --- | --- | --- | --- | --- |
| Type/Duration | Adult (green) | Child (green) | Adult (standard) | Child (standard) |
| 7 days | ¥39,600 | ¥19,800 | ¥29,650 | ¥14,820 |
| 14 days | ¥64,120 | ¥32,060 | ¥47,250 | ¥23,620 |
| 21 days | ¥83,390 | ¥41,690 | ¥60,450 | ¥30,220 |
However, for a pass purchased in Japan, the cost will be as follows.
| | | | | |
| --- | --- | --- | --- | --- |
| Type/Duration | Adult (green) | Child (green) | Adult (standard) | Child (standard) |
| 7 days | ¥44,810 | ¥22,400 | ¥33,610 | ¥16,800 |
| 14 days | ¥72,310 | ¥36,150 | ¥52,960 | ¥26,480 |
| 21 days | ¥91,670 | ¥45,830 | ¥66,200 | ¥33,100 |
The above tables show the prices of the JR Pass when you purchase the pass in your country or Japan. That said, some retailers may offer slightly better deals, so be sure to compare before making your final decision.
What is the difference between a Standard Pass and a Green Pass?
A Green Pass enables the holder to travel on the Green Car (First Class) On the Shinkansen; they offer more spacious and wider seats, legroom and recline than standard seats. On top of the comfort they provide, some services will offer refreshments.
Trains in Japan are very comfortable, so I wouldn't recommend purchasing the Green Pass, especially if you are buying it to save money. I don't think the advantages justify the price difference. However, it's up to people to decide how they want to travel and if the added expense is worthwhile.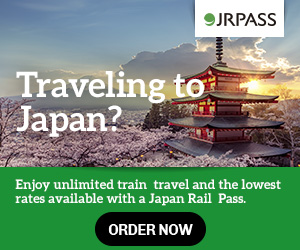 Where to buy the JR Pass
Until 2020, it was only possible to purchase the Japan Rail Pass from the country of origin. Before, people used to buy the pass and deliver it to homes. However, tourists can now purchase the pass wherever they are, even in Japan. Having said that, you must still justify your eligibility with a tourist visa.
To buy a pass, you will need to buy online via the Japan Railway website via an accredited travel agency. Your location doesn't matter now as you can be in your country or Japan and have the pass delivered to your first Japan hotel. Please note that when you purchase the pass directly at a JR ticket office in Japan, there will be an extra cost, as shown above.
Once you are satisfied that you qualify for the pass, make your purchase via your preferred retailer. You will receive an Exchange Order, which you will need to exchange for the actual pass when you are ready to travel. The voucher is available for three months, at which point it will become void. So, be sure to exchange the voucher within that time.
I always buy my JR Pass on the official JR Pass official site JRPass.com.
How to buy the JR pass
Previously, travellers could only purchase the Japan Rail Pass outside of Japan. However, since June 2020, a brand new site has also allowed people to buy while in Japan.
Once your purchase is confirmed, you will be sent an Exchange voucher (JR Voucher) by post. You can select to send this to your home address before your departure or hotel in Japan. The voucher will be exchanged for the actual pass once in Japan within three months.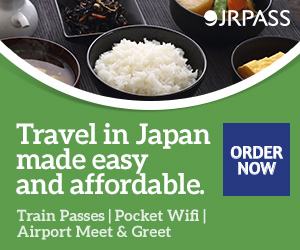 When and where to activate your JR Pass
The best time to activate your Japan Rail Pass really depends on your travel itinerary. You don't need to start the pass on the first day of arrival, especially if you arrive late.
You will need to look when you are travelling out of Tokyo. The pass is best used on longer train journeys. So if you arrive, for example, at Tokyo Haneda and plan to stay a couple of days in Tokyo, then wait to activate the card until you plan to travel elsewhere.
Also, remember that the pass is counted in days, not hours. So it is most cost-effective to start using it in the morning rather than later in the afternoon.
Japan Rail Passes are activated in major train stations (Tokyo, Sapporo, Shinjuku, Shinagawa, Nagoya, Kyoto, Shin-Osaka and Osaka) or airports (Haneda, Narita and Kensai). Activation is pretty simple; bring the exchange voucher and your passport to any exchange counter. You will be asked to confirm the date you want to use the pass first. Once the pass has been activated, you cannot change the date.
How to make seat reservations for your Japan Rail Passes
It's often necessary to reserve a seat on long-distance trains. Most trains have carriages that require advance reservation (shiteiseki) and free unreserved carriages (jiyuseki). Before the train arrives, there are announcements on the platform, so people know where the free-standing cars are.
However, reserving a seat is free with the Japan Rail Pass, so it would be a shame not to do so and risk standing for part of your trip. It's worth noting that Green Class carriages only have reserved seats.
To make a seat reservation, you can either head to the JR ticket office at the station and show your pass or book online. Some bigger stations have a "Reserved Seat" machine where you can reserve your seat by scanning the QR code on your Japan Rail Pass and inputting your passport number.
Reserving a seat is usually pretty straightforward; however, during busy periods such as holidays, Golden Week (end of April to early May), Obon (mid-August) and New Year (late December to early January), you might struggle a little.
If you are travelling with a large suitcase, I would advise reserving a seat near a luggage storage location.
If you cannot use the seat you have reserved, I recommend you go to the JR Ticket Office to cancel your ticket before the train departs and make a new reservation. Although there is no penalty for not using your reserved seats, it's good practice. Plus, the seat can be offered to someone else to use.
Can I get on the Nozomi and Mizuho Shinkansen trains with the JR Pass?
As mentioned previously, there are some limitations to the JR Pass. You must use it on something other than trains operated by private companies. So, unfortunately, you cannot board the Nozomi and Mizuho trains with the JR Pass.
Nozomi and Mizuho are the fastest trains in the Shinkansen network (they stop less often) in the Tokaido, Sanyo and Kyushu Shinkansen lines. However, the Hikari trains, which you can take with the pass, come in second place in terms of speed. You will only notice that they are slightly slower on long journeys as they stop more frequently than the Nozomi or Mizuho trains. 
For example, a Nozomi train will take 2h20 from Tokyo to Kyoto, while a Hikari will take 2h40. Is it worth paying for just 20 minutes while on holiday?
Is the JR Pass worth it? When not to buy it?
The transport system in Japan is reliable, clean and punctual but also expensive compared to many European countries. With the Japan Rail Pass, you could save a good amount of money on your intercity travels.
For example, a typical return trip from Tokyo to Kyoto will cost you about 26,640 yen, nearly as much as the cost of one week's pass. You could also use the pass for side trips to Kamakura (near Tokyo) or Uji and Osaka (near Kyoto).
Additionally, if you travel long distances to Hiroshima or Hakodate from Tokyo, you will save a lot. Taking the Shinkansen on short and longer journeys at no additional cost is like an added bonus, right?
Before purchasing the pass, you must know the places you plan on visiting. The Japan Rail Pass will not be beneficial.
If you are planning on simply staying in the same area. For example, Tokyo and the surrounding area like Yokohama or Kyoto and the Kansai area. However, if your itinerary includes the main cities within the Golden Route, I recommend you buy the pass.
If you are staying in a specific region. If you are flying to Kansai Airport and planning to stay in Kyoto, Osaka, Nara and the surroundings. Purchasing the Japan Rail Pass would not make sense. The trip between Kyoto and Osaka only takes 30 minutes, so it costs less. Instead, you could explore getting a regional pass or assess whether to get individual tickets or transport cards. 
To determine if the pass is worth it, I recommend using Japan Travel by Navitime or Hyperdia to plan and see the cost of your trips. You can also use the Japan Rail Pass calculator to assess if it is actually worth it.
The JR Pass was handy on my first trip to Japan. My itinerary mainly included the golden route. I activated my pass to coincide with my trip to Kyoto. I used the pass on journeys from Kyoto to Osaka, Nara, Uji and Kobe. On my return to Tokyo, I made the most of the JR-operated underground lines to utilise the pass fully.
For my second trip, however, I decided not to use the pass as my trip involved a week on Shikoku Island and the other week exploring cities such as Nikko, Kamakura or Kawagoe.
Alternatives Japan Rail Passes
Here are the other options to investigate if you think the JR Pass is not beneficial for you. Sometimes, the best option is to combine several options (for example, a 7-day JR Pass + Suica/Pasmo card + a 2-day regional pass).
Regional JR Passes
Just like the National Japan Rail Pass, Japan regions also have alternative regional versions. They also offer excellent value for money. Some Regional Japan Rail Passes also allow travel on selected private railways. Here are some regional passes to check out:
Tokyo Wide Pass | 3 consecutive days | JR East | ¥10,180
Kansai Wide Area Pass | 5 consecutive days | JR West | ¥10,000 (outside of Japan) ¥10,800 (online) | ¥11,000 (JR ticket office)
Hokkaido Rail Pass | 6 consecutive days | JR East | ¥27,000
The Suica/Pasmo cards
The Suica or Pasmo card is the ultimate card you need to get for your trip to Japan, whether or not you take the JR Pass. It is a perfect addition as it can be used to take most public transport (metro, trains, buses and monorail). As you know, you cannot travel within the entire country with only the JR Pass and trains. The card can also be used as an electronic wallet to make small purchases in supermarkets (for example, at 7-Eleven or FamilyMart), vending machines and even pay for taxis! 
Renting a car
Renting a car is ideal for destinations poorly served by public transport, such as Shikoku Island. To rent a car, you will require an international driving licence and an official translation of your driving licence in Japanese. You will need to do this via the Japan Automobile Federation, and it incurs a fee. This cost will need to be added to the car rental fee, tolls, parking and petrol. I love renting cars through Discover Cars. They offer some great options for affordable rentals, and their customer service is one the best.
Flying
Sometimes you want to travel to places that can't be accessible by train, such as Okinawa. For such destinations, it is preferable to fly, and you'll find that most airlines will offer tickets around the same fares as the Shinkansen (sometimes even cheaper). For example, when visiting the island of Shikoku, I travelled from Tokyo Narita to Matsuyama with Jetstar for £59 (return). Check out Skyscanner for the best deals.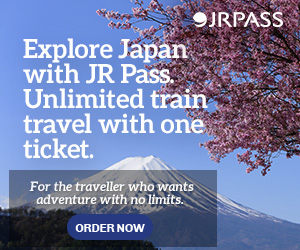 FAQs – How to use the JR Pass
How to use your Japan Rail Pass
Once you have activated your JR Pass, all you will need to do is go through the automatic gates. If the station doesn't have an automatic gate, show your pass to a station agent. When presenting to an agent, have your passport handy as they might request to see it. Head to the platform and enjoy the Japanese train's efficiency.
Is the JR Pass refundable?
Non-activated JR passes may be refundable; however, you need to check the refund policies of the company you purchased with. Each supplier has their own policy, so be sure to double-check before making the purchase.
Once the pass has been activated, you will not be able to get any refund. The same occurs if your pass has been lost or stolen, so pay extra attention to it.
Where can I use the Japan Rail Pass?
The Japan Rail Pass allows you to travel on all the train lines operated by Japan Railways (with some exceptions):
Super express: valid on all the Shinkansen: Hakutaka, Hayate, Hikari, Kagayaki, Kodoma, Komashi, Komate, Sakura, etc., except for the Nozomi (Tokyo – Fukuoka) and Mizuho Shinkansen, which are the fastest. You can take the Hikari and Sakura lines, which cover the same routes.
JR express, limited express: fast trains that mainly stop at major stations
Rapid and local trains that stop at nearly all the stations
Airport services; Tokyo Monorail (Haneda Airport) and Narita Express (Narita Airport)
Circular lines such as the Tokyo Yamanote line, Osaka Loop or Kanjo line
Local JR bus lines (except on express bus routes)
JR-West ferry that connects Miyajima to Miyajima-guichi
IR Ishikawa Railway between Kanazawa and Tsubata
Ainokaze Toyama Railway between Toyama and Takaoka
Aoimori Railway between Aomori and Hachinohe
Japanese Train Etiquette
Wherever you are in Japan, you follow good etiquette, and the train is no exception. The Japanese are typically quiet and respectful, so just like the famous saying "When in Rome, do as the Romans," follow the locals.
Take off your backpacks: Japanese trains are usually crowded, so remove your backpack before boarding and put it onto the luggage rack or in front of you.
Keep your voice down: Avoid talking loudly on the train and keep the volume of your headphones low too. Please don't talk on your phone, and keep it silent. Please use the decks between the carriages if you must make a call, especially on a long journey.
Don't eat on urban trains: Except for the Shinkansen trains, where getting an ekiben (bento box bought at the train station) and eating it on the train is part of the travel experience. People don't eat or drink anything other than water on local trains. 
Don't sit on the priority seats: These seats are usually marked in a different seat colour and are designated for the elderly, pregnant women, young children or people with disabilities. You can use the seats when the train isn't busy, but be sure to give up your seat in case someone else needs it.
Wait in line: Wait on the side (you will most likely see people queuing already) and let the passengers get off before boarding the train.
Don't take up too much space: Japanese trains are known for being more than often crowded; therefore, try to take as little space as possible. When boarding crowded trains, you won't have much personal space, so don't be surprised if you are inches apart from someone else!
Don't smoke: Japan is the only country I know where smoking is not allowed outside unless in designated areas. However, there is a strict no-smoking rule in trains (except for the Shinkansen where you can find smoking carriages)
---
Train travel is the best way to explore Japan and getting on a Shinkansen train is a bucket list experience. Although the cost of the pass might appear costly, it's actually a bargain, especially if you have a packed itinerary outside of Tokyo. That said, plan your itinerary in advance to assess whether you need the pass or not.
If you have any questions about the japan rail passes, let me know in the comments. Alternatively, if you have used the pass, share what you liked or disliked about it.
Disclosure: This post contains a few affiliate links, which means I may receive a small commission, at no cost to you, if you make a purchase through my links!