Last Updated on 04/02/2023 by secretmoona
Asakusa is a popular destination for travelers seeking a traditional atmosphere, tasty treats and unique souvenir shops. Let's explore the things to do in Asakusa!
Asakusa's most popular attraction is without a doubt Senso-ji temple and the great lantern of Kaminarimon. However, it is more than just the temple. This district of Tokyo has many attractions that capture people's attention like the Asahi Beer Museum or Nakamise shopping street with its rows of food stands or the Tokyo Skytree. The neighbourhood has plenty to offer in terms of discovery. Here are the classic things you shouldn't miss out in Asakusa!
Things to do in Asakusa
Visit Asakusa Culture Tourist Information Center
The first thing to do when you arrive in Asakusa is to go visit Asakusa Culture Tourist Information Center. The building offers a tourist information desk as well as a cafe. What makes it a sightseeing spot is the views it offers from the observation deck. Located across from the temple, it provides panoramic views of Asakusa, Senso-Ji and the Nakamise Shopping Street.
Address: Tokyo, Taito, Kaminarimon 2-18-9
Admire Kaminarimon
The most famous landmark in Asakusa is Kaminarimon. It is the first of two large entrance gates but also the first thing you notice as you head towards Senso-ji temple. You can't miss it with its large hanging red lanterns nor the queue of tourists waiting to take their pictures under the gates.
It was built more than 1000 years ago and is the symbol of the traditional district of Asakusa. The gates feature large red hanging lanterns with Chinese characters of lightning (雷) and gate (門)written on them as well as statues of the Shinto gods of wind and thunder.
From Kaminarimon, head to Nakamise shopping street which leads to the temple grounds.
Address: Tokyo, Taito, Asakusa 2-3-1
Walkthrough Nakamise Shopping Street
You'll find yourself in Nakamise Shopping Street after walking through the Kaminarimon gate. The street which is about 250 meters between the two gates is lined with shops selling traditional items (yukatas, souvenirs) and local specialties (sembei crackers, age-manju).
There are lots of shops selling a huge variety of Japanese gifts ideas. Particularly popular are traditional Japanese sweets. Ningyoyaki meaning doll cake is a classic. The fluffy sponge cake filled with sweet red bean paste comes in different shapes: doves, pagodas, paper lanterns and thunder gods.
Nakamise is extremely crowded during the day and even more during the weekend. If the big crowd is not your thing, I recommend going early in the morning or during the evening. There are tons of sweets to try so I recommend you spend some time visiting the small shops.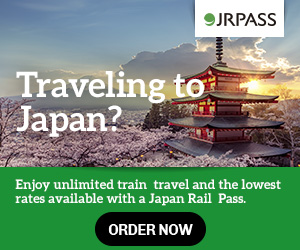 Offer your prayers at Senso-ji Temple
Once you have had your fill of sweet treats, bought some souvenirs and passed through Hozomon gate, you will find the imposing Senso-ji Temple, also known as Asakusa Kannon Temple. Founded in the 7th century, it is Tokyo's oldest Buddist temple.
The temple ground is always full of worshipers or tourists, some of them wearing yukatas or kimonos. You can purchase and light an incense stick at the large incense burner (joukoro) in the middle of the temple grounds, get an omikuji (fortune slip) and make a prayer at the entrance of the main hall by throwing a coin.
To get a sense of what the temple looks and feels like at different times of the day; I recommend visiting during the day and evening when the shops at Nakamise have closed. The atmosphere is very different then.
Enjoy Asakusa' street food
One of the best things about Asakusa is the food: small restaurants, street food and sweets shops make this area a mini foodie haven.
You won't see lots of street food in Japan or people eating as they walk for that matter. The reason is that eating as you walk is considered rude. So instead you will always find a bench where you can eat.
The best part about wandering in Nakamise Street is the food element. But having so many options can be difficult for food lovers. The temptation being too big. My favourite snack has to be taiyaki, a cake filled with sweet red bean paste made in a fish-shaped mold.
For more fun, you can head over to Taiyaki Kobo Guraku. Instead of selling ready-made taiyaki, this shop offers clients the possibility of making them themselves. You can decide the fillings you want – custard, matcha or any other toppings of your choice. To make the taiyaki you pour the pancake-like batter in the mold, add the filling quickly then after 2 minutes, they are ready to be eaten!
Asakusa from a different angle with Sumida Cruise
Sumida Park is a riverside park that stretches along both sides of the Sumida River. It's a popular cherry blossom viewing spot in spring. Otherwise, it's a relatively quiet and relation spot ideal for a walk or runs.
From Asakusa Pier, you can embark on a boat cruise with Tokyo Water Cruise. The cruise runs from Asakusa via Hama Rikyu Garden to Hinode Pier where you can transfer to Odaiba. You have a choice between different types of boats from traditional to futuristic.
Get the perfect view from Tokyo Skytree
The atmosphere of Asakusa is old meet futuristic with Senso-ii temple on one side and Tokyo Skytree on the other. The tallest tower in Tokyo. Which is only a few minutes walkway offers without a doubt the most impressive panorama over Tokyo. On a clear day, you can see as far as Mt Fuji.
Address: Tokyo, Asakusa, Sumida 1-1-2
Shop at Don. Quijote
Don. Quijote is the number one souvenir shop in Japan. The store sells about everything: beauty products, kitchen appliances, electronics, sweets and many more. It's difficult to navigate in the store aisles since items are not necessarily displayed coherently. Products sold there are a little pricey for the quality. But going there is something to experience.
Address: Tokyo, Taito, Asakusa 2-10-14
Ride a rickshaw also known as Jinrikisha
As you wander along the narrow streets, you will see young men pulling a chart using only the strength of their bodies. Jinrikisha was the traditional means of transport in the old days. Now, it's a touristic attraction enjoyed by yukatas wearing tourists.
The men are dressed in old fashion too. They wear a jika-tabi ( shoes with separation between the big toe and the other toes) and a cone-shaped traditional hat.
Riding a jinrikisha is one of the best ways to not only discover the district but also learn about the history of the area. Most of the drivers are either local or know Asakusa very well, therefore, can show the best little gems of Asakusa.
A 30 minute ride costs around 9000 yen for two. It is possible to take shorter or longer rides.
Wander the backstreets and alleys of Asakusa
Step off the main streets and you will find yourself in a different world. Small alleys are decorated with colourful flowers and plants. During the day or at night, people wander the backstreets in search of restaurants, bars with a unique feel. In places like these, you can strike up a conversation with people, learn a bit about your table neighbours.
Off Senso-ji Temple is a street named "Hoppy Dori", where people enjoy drinks and snacks. If you are interested in food tours, you can join the Asakusa Bar Hopping Food Tour. The Asakusa Cultural & Street Food Walking Tour also by Magical Trip is a good way to discover the many establishments with a local guide.
Since these shops are located in such narrow alleyways, you would probably not notice them unless you were looking for them.
Kappabashi Shopping Street
Kappabashi Street is located between Asakusa and Ueno. The first thing you notice when you reach the street is the towering chef statue. It is lined by shops selling traditional kitchenware. Although catering mainly for restaurant businesses, you can find anything from kitchen utensils, traditional bento boxes, ceramic and lacquerware, Japanese chefs' knives or even plastic sample food. It's a good location to find unique and useful souvenirs for friends and family.
How to get to Asakusa
Asakusa is a convenient location to stay as it is easily accessible by underground and JR stations. It is also convenient for Narita and Haneda with direct access to both airports.
Asakusa Station is served by both the Asakusa and Ginza lines as well as the Tsukuba Express and Tobu Railways. You can also get to Asakusa via the Tokyo Water Bus from Odaiba.
Asakusa is also the ideal location to start your day trips to the UNESCO World Heritage city of Nikko or Kawagoe.
Where to stay in Asakusa
Asakusa is one of the most popular places for tourists, so naturally, it is also ideal to stay. The hotels on offer range from the capsule to luxury. Here are some options:
Hostels and capsule hotels
Asakusa Hotels
There are so many things to do and see in Asakusa, this is just some of the few. If you have any questions or suggestions, I would like to hear your ideas in the comments below. Hope you have found this guide useful.

Disclaimer: This post contains affiliate links. I receive a small commission if a product is purchased through one of these links, at no extra cost to you.
Like it? Pin It!